About Us
The North Sydney Summit Physiotherapy team takes pride in our many successful patients over the last fourteen years since the establishment of this practice. With long lasting results and more than 20 years experience, you are in capable hands. with some of Australia's leading Physiotherapists.
Our staff includes some of Australia's leading Physiotherapists, having worked with international sports teams including:
The Australian Track and Field Team
Arsenal Football Team
Golfers on the Golf Pro-circuit
Olympic Athletes in preparation for the Olympic Games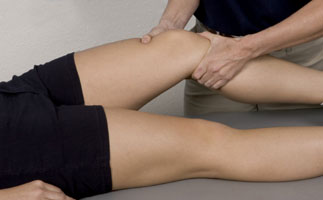 Our Priorities
We are very concerned with our patients' well-being, rather than running up large treatment bills. Our programs are designed to facilitate improved function and self-management, minimising the cost of treatment. Our goal and mission at The Summit is to have our patients living life with health and vitality!
The Summit physiotherapists consult with other specialists including Prosthodontists, Dentists, and Sports physicians to offer the best in holistic health care. One example is our work with dentists in the treatment of jaw pain, grinding teeth, clicking jaws and chewing pain. Ask our team for further information during your next visit.
Remedial Massage
Whether you are looking for a cure for aches and pains or just looking for relaxation, rejuvenation and rehabilitation, The Summit offers an excellent massage therapy service.
Below is a list of the massage services we offer:
Remedial Massage
Sports Massage
Reflexology
Shiatsu
Manual Lymphatic Drainage
Hot Stone Massage
Relaxation Massage