Welcome to Summit Physiotherapy
The Summit Physiotherapy is a leading North Sydney Physiotherapy practice. Our team has more than 20 years experience and we are committed to our patients' health and wellbeing. Our team currently comprises of a Physiotherapist and a Massage Therapist trained in multiple disciplines.
We work closely with referring doctors to comprehensively manage and treat your injuries; we also pride ourselves on outstanding results.
We specialise in:
Solving acute pain, arthritis, balance disorders, biomechanical dysfunction, chronic pain, migraines, muscular pains, musculoskeletal disorders, post natal problems, posture, sciatica, scoliosis, sprains, stability, strains, strength or whiplash and more.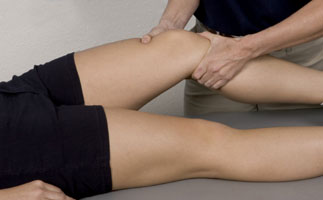 Our services also include:
Sports Physiotherapy
Acupuncture

Massage Therapy

Ergonomics

Exercise Prescription

Pregnancy Therapy

Dance Screening

Cranio Sacral Therapy

TMJ Treatment